….With you towards agile and optimized business processes
Did you know?
19% of French companies with 10,000
or more employees report their business processes as "chaotic"

Only 7% of these companies state that their processes are "optimized"
BPM to address growing complexity
Complexity hindering business growth
Our Business processes and decision making are so complex that they are hindering our ability to grow :

14% Disagree
43% Somewhat agree
43% Agree
PROFITABILITY - AGILITY - RISK - INNOVATION
Complexity can be managed
BPM - Business Process Management
What can be expected from a BPM initiative ?
Enhance Customer centricity
Responsiveness to new requests, flexibility to market conditions, tech opportunities
Satisfaction, social media…
Reduction of manual workload, standardization, outsourcing…
Adherence to rules, risk management
Error rates, cycle time, yield, rework…
Increase of Xfunctional collaboration, transparency of R&R, rules,
staff satisfaction…
Sylvie Appriou – Operational excellence expertise gained working with high tech companies such as Apple, NEC and Cisco
in global leadership positions.
Sylvie APPRIOU
Education
Ecole Centrale de Lyon – Engineering MA
INSEAD – Apple Management Institute
HEC – Advanced certificate of Entrepreneurship
Fluent English
Professional experience
Teaching Finance and Change Management (International Masters)
Expert to the European Commission (Small & Medium Enterprises Agency)
15 years with Cisco Systems as Finance then Operations Director
3 years as Engineering Director with NEC Computer
10 years with Apple. Various Management functions in IT then Financial Planning Manager
Printronic Corp of America, New York : IT systems Manager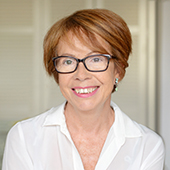 Methodology
STRATEGIC APPROACH
TO PROCESS
• Exec sponsorship
• Governance
• Link process outcomes
to strategy
• Link Process and Technology transformation
CLEAR FRAMEWORK
FOR MEASUREMENT
• Define measurable goals
and objectives
• Balanced scorecard
• Measurable ROI on all initiatives
CHANGE MANAGEMENT FOCUS
• Focus on cultural changes
• Change management and adoption plan for each initiative
• Employee training

Tailor-made approach

PROCESS OPTIMIZATION IS A JOURNEY….
Your Situation
Actions to be considered
TRANSITION TO THE "PROCESS DRIVEN" ORGANIZATION
• Expand Shared Services
• Enterprise governance
• Unified Service model
• Continuous improvement
• Benchmarking
GET TO THE NEXT LEVEL…
• End to end approach
• Shared services
• Outsourcing
• Evolve measurement system
• Structured Change Management
START WITH THE BASICS !
• Documentation
• Standardization
• Simple metrics framework
• Teams awareness
You have not initiated
any action on your
processes yet…
Limited process
improvement efforts
have been conducted…
Significant process
work has been
successfully performed…
Why AngelFish Conseil ?
+20 years operational

experience

in leading edge companies, both on technology and culture
Demonstrated

results

Extensive global

expertise

, able to adjust to different environments
Strategic

and

Operational focus
No "

one size fits all

" approach